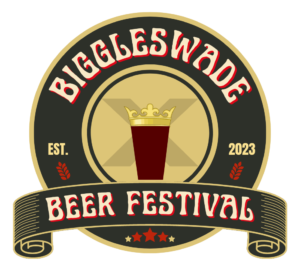 9-11th May 2024
Hold the dates for the second Biggleswade Beer Festival. Open to non-members. Organised by East Beds CAMRA and the Biggleswade Conservative Club. What follows is information about the 2023 festival.
11-13th May 2023
The Biggleswade Beer & Cider Festival is a joint venture between East Bedfordshire CAMRA and the Biggleswade Conservative Club. The first festival ran for 3 days from 3pm on Thursday 11th May until last orders on Saturday 13th May 2023.
The first festival featured local breweries within a 30 miles radius of Biggleswade, including ales from Beds, Herts, and Cambs. Attendees discovered 30 different real ales, and 11 ciders / perries, and 4 craft. We aim for the widest possible range of styles to suit as many tastes as possible including some specials that have been brewed specially for the Coronation of King Charles.
The festival is free to attend and open to the public. The festival bar uses a pre-purchase voucher system to buy drinks which will be available in measures of thirds, halves, or pints. Payment vouchers can be purchased on arrival. A £3 refundable deposit is charged for festival glasses.
Tasting Notes
Highlights
CAMRA managed festival bar with over 40 ales, perries, and ciders from 22 breweries
Festival ales are all brewed within a 30 mile radius.
Food available throughout the festival.
Access to Club garden and grounds (weather permitting).
The Club bar serves a full range of drinks including non-alcoholic beer (we're thinking about the nominated driver).
The Club's Sports and Lounge bars is open for Club members as usual.
The historic market town of Biggleswade features many excellent pubs and venues to visit while you're here.
All volunteers are trained and supervised by CAMRA, fed, and watered.
Exclusive Biggleswade Beer Festival glasses
Official Festival Charity
We're delighted that our official festival charity for 2023 is the Rehoming Animal Telephone Service (Registered Charity No: 803364), otherwise knows as RATS. After being forced to close their charity shop in Hitchin Street after flooding, we are so excited they've re-opened in a new shop just around the corner from the festival at 1B Market Square, Biggleswade, SG18 8AP. Please visit their shop, and please donate generously.
Planning Your Visit
5-minute walk (under 0.5 mile) from Biggleswade Railway Station.
The venue is wheelchair accessible and features an accessible toilet.
Free parking available (limited spaces – subject to availability).
Nearby accommodation includes The Crown Hotel, Stratton House Hotel, and Stratton Cottage Guesthouse.
Children are permitted to enter on the understanding they will be supervised by a parent or guardian at all times. Children are not permitted after 9 p.m.
For further information see our directions.
Opening Hours
Thursday 11th May 2023 – from 3pm until 11pm
Friday 12th May 2023 – from noon until 11pm
Saturday 13th May 2023 – from noon until 11pm
Please help spread the word and get the latest news by following our Facebook event.
For further information and enquiries about the 2024 Biggleswade Beer Festival (including volunteering, supply, performance, or sponsorship), please contact bbf@biggleswadeconclub.com.
Breweries
Here's the list of local breweries that supplied the 2023 festival. The final listing with the named beers, ciders, and perries including full tasting notes will be available a few days before we open since the specific products supplied could change slightly until the point of delivery.
Volunteer
We need enthusiastic volunteers to serve behind our bars, sell tokens, and welcome visitors. We also need volunteers to help setup and take down the festival. Making sure our volunteers are well looked after is of paramount importance to the organisers. Volunteering at a CAMRA beer festival can be a rewarding and enjoyable experience. No experience is necessary as full training will be provided. You'll be fed and watered, and as a memento you'll also get to keep your exclusive free volunteer polo shirt and a special festival glass. There's also a volunteer WhatsApp group to keep everyone connected and to answer any questions.
If you are interested in volunteering at the festival, please complete the form here and we'll be in touch.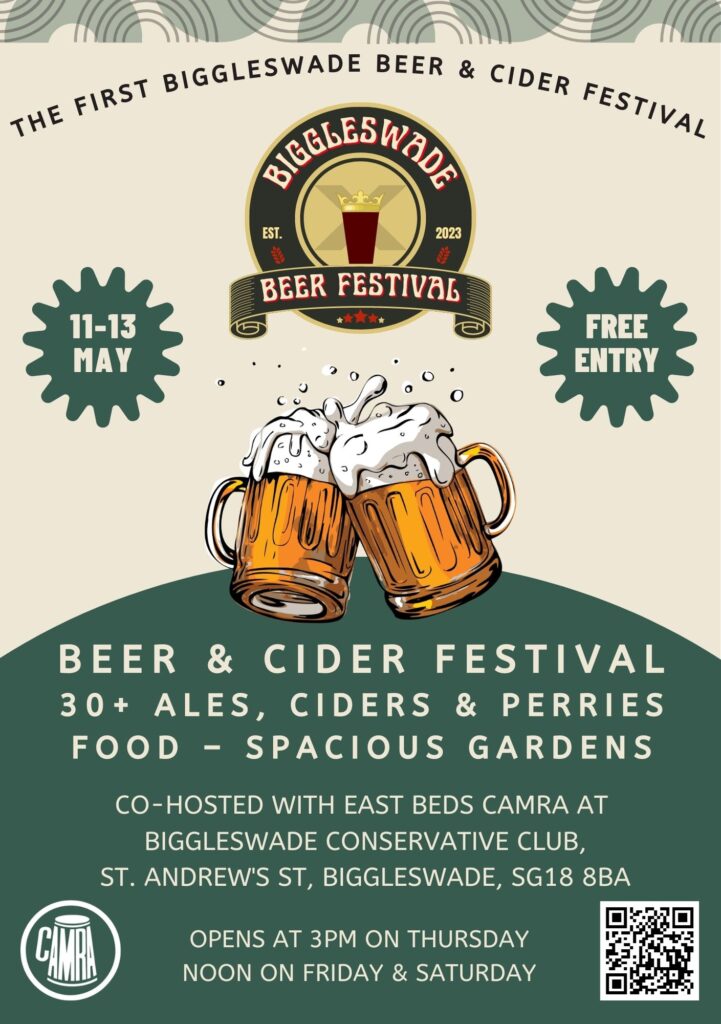 Note: CAMRA is an independent, non-party political organisation with no political endorsement.